A FULL-SERVICE CONSTRUCTION COMPANY SPECIALIZING IN COMMERCIAL, INDUSTRIAL AND CIVIC PROJECTS THAT REQUIRE SITE PREP, EXCAVATION, ASPHALT AND PAVING.
WORK
Black Pearl
in Action
Black Pearl Paving & Excavation strives to complete each project on time and in budget. Customer service and project experience are extremely important to our company. We build long-term relationships with our customers which has allowed us to grow and diversify our services through repeat business.
ABOUT
Start Your Vision
from the Ground Up
Since 2010, Black Pearl Paving & Excavation has provided top quality service in residential and commercial asphalt projects around Douglas County, Oregon. Our reputation for quality has allowed us to grow and expand to managing civil projects all over the state. Quality starts with our employees and if you ask our partners, that's what makes Black Pearl great. We won't settle for less, either should you.
---
SERVICES
Full-Service Construction Company
Black Pearl Paving & Excavation is a full-service construction company specializing in commercial and industrial from site prep to paving. Our company is based out of Roseburg, Oregon and offers services across the entire state. We have the equipment and expertise to handle the demands of your site work and land development projects. Our experienced staff work closely with owners, project managers, municipal officials and top-quality subcontractors to ensure projects run smoothly.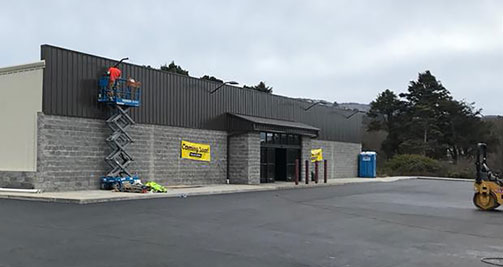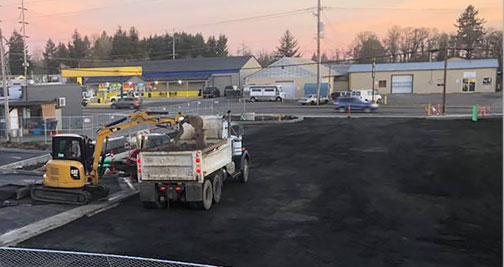 ---
General Excavation & Grading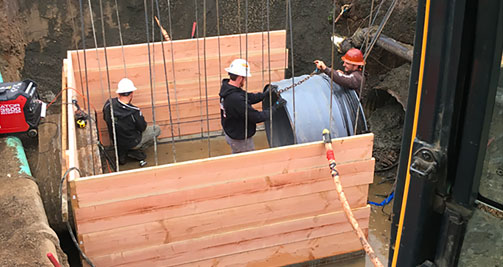 ---
Erosion Control & Drainage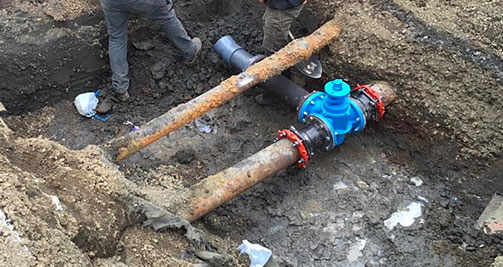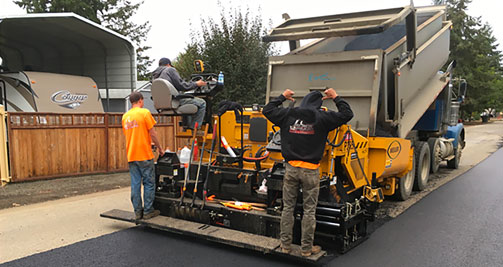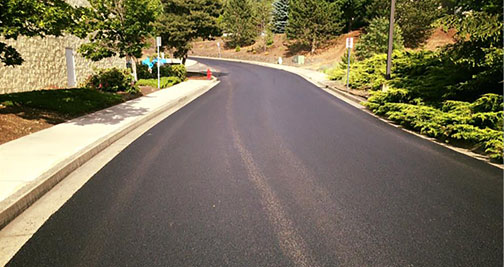 ---
Existing Facility Upgrades
TESTIMONIALS
Hear It From Our Clients
It was my pleasure to have worked with Casey Moore's company, Black Pearl Excavation & Asphalt, on a large project in the recent past. The company as a whole presents a professional look and attitude and a willingness to work diligently in keeping a project on schedule and within budget constraints. The crew is a hard working group than has a can do attitude and can always be counted upon to give 110% to the project. Black Pearl will always be my first choice to contact for any upcoming projects that fit within their scope parameters.

We highly recommend Casey and his team at Black Pearl. We operate quick service restaurants, so getting projects done efficiently and correct the first time is extremely appreciated. We had them do a complete asphalt overlay as well as pour a new concrete curb and curb repair. They were able to coordinate the two jobs together very effectively which allowed our shut down time to be minimal for all the work that needed to be completed. Their bid was competitive with the others that I received but they provided much better customer service and were able to work with us on our timeline and schedule. The team was very professional and extremely positive, even though they had been working long hours to get our project completed. We are grateful to have found such a great company and are looking forward to our upcoming projects.
CONTACT
Tell Us About
Your Project
As a service to clients, contractors, and other stakeholders, we are pleased to accept bid requests for civil projects and other commercial requests. Call, or click to get started!
---
---